Cherry cheesecake ice cream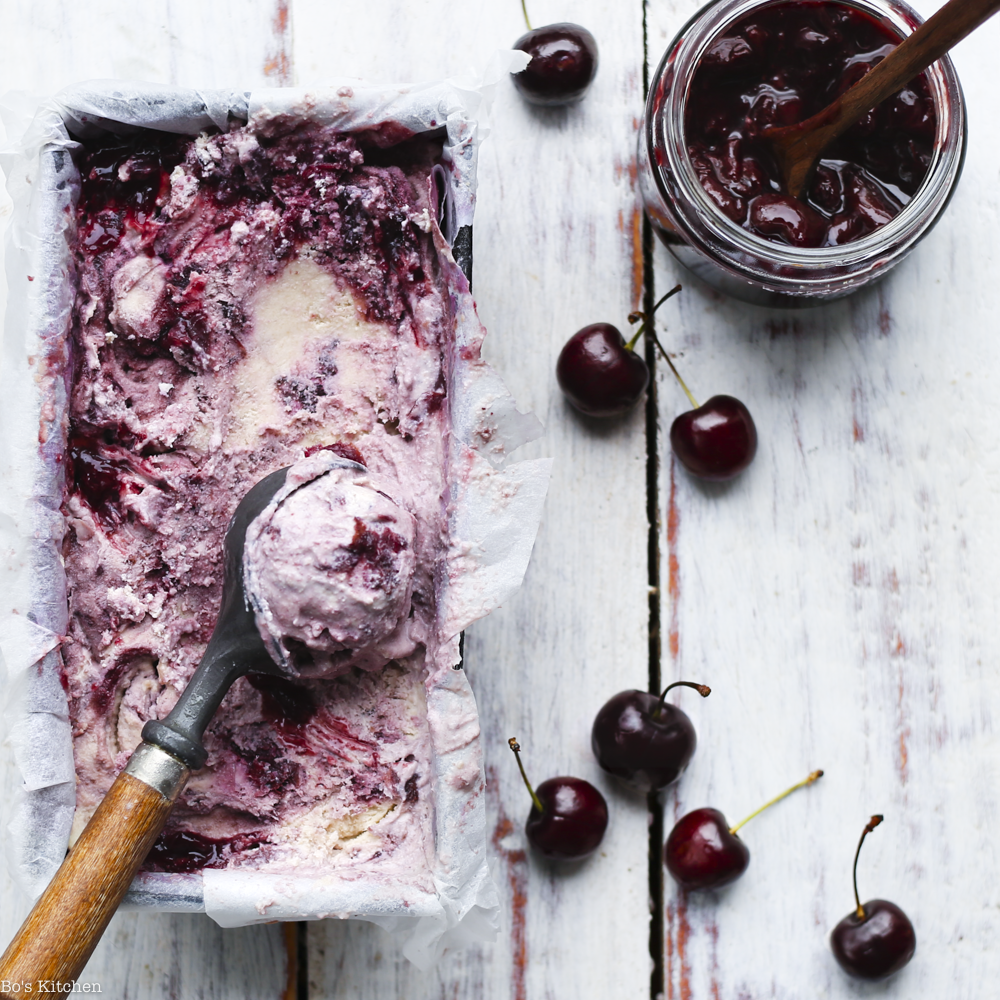 Serves:
1 large tub of ice cream
2 cups cashews, soaked *see note
1 can coconut milk
2 tbsp coconut oil, melted or softened
½ cup coconut sugar
2 tsp vanilla extract
2 tbsp lemon juice
½ tsp sea salt
**
2 cups pitted cherries, fresh/ or frozen
5 tbsp lemon juice
4 tbsp coconut sugar
2 tbsp cornflour
2 tbsp water
If using an ice cream maker, chill the base the night before. If you don't have one, see notes below. Add cashews, coconut milk, oil, sugar, vanilla, lemon juice and salt to a blender and pulse on high until creamy, keep blending until it's runny and smooth.
Pour into a jug or bowl and set aside in the fridge to chill.
Make cherry compote by adding cherries, lemon juice and coconut sugar to a small pan. Simmer until it starts to thicken. Mix cornflour and water in a small cup to a smooth paste. Add to the pan when it's really hot and bubbly, stirring until thick and jammy. Set aside to cool.
Assemble your ice cream maker and pour in the chilled ice cream. Churn for around 20 minutes, or until it looks good to go! Keep an eye on it because it can freeze quite quickly. In the last few seconds of churning, pour in half of the cherry compote. Turn of the machine and pour into a tin. Swirl through dollops of the remaining compote and set in the freezer for at least 4 hours, or eat right away!
Recipe by
Bo's Kitchen
at https://www.boskitchen.com/cherrycheesecakeicecream/